KinderGarden Designs - my story............
.
Thank you for visiting KinderGarden Designs. I appreciate your interest in learning a little bit more about my company and how it started. I love making quilts, but my real passion is designing them. Designing unique patterns that would appeal to the imagination of a child inspires me. I was in education for 17 years with a degree in early childhood education. I taught kindergarten for 10 of those years, hence the name KinderGarden Designs.
the story continues......
KinderGarden Designs provides unique, fun and easy patterns to customize your childs' room.
A Boys' Imagination see more ideas.......
Featured Patterns
---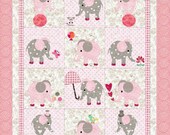 $10.75